Phantom words, shadow ink, and dream-speech.

BLEED ERROR - ISSUE 2 - SUBMISSIONS OPEN
We're looking for predominantly horror short stories, flash fiction, and poetry, but they can run the gamut of everything from absurdism to bizarre (and terrifying) science-fiction to unsettling dark fantasy. We love the uncanny; what we look for is the telling drop in your stomach when you absently look up at the skies and there are far more constellations than you'd remembered, brighter and closer and in configurations you don't quite recall. 
SUBMISSIONS CLOSE ON SEPTEMBER 1st, 2022.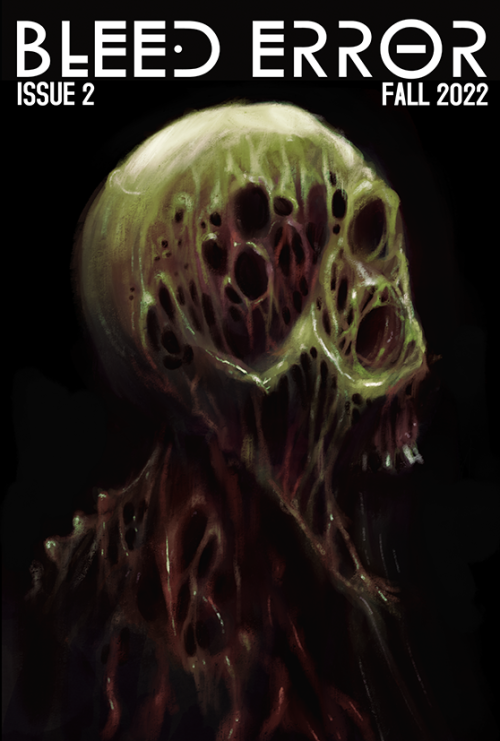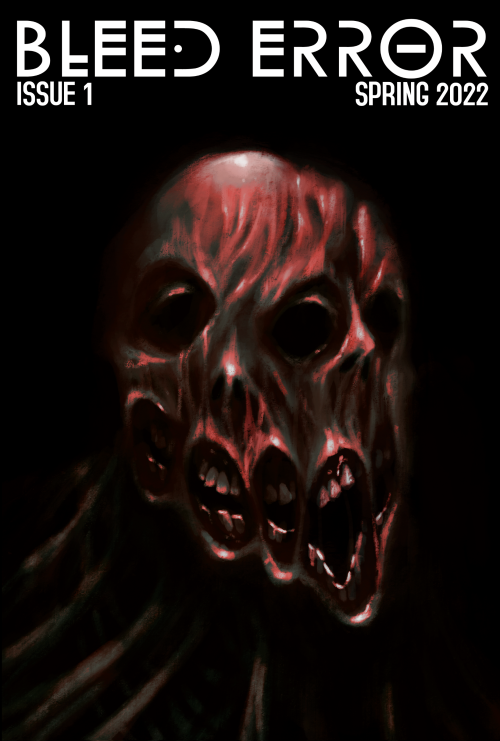 BUY BLEED ERROR - ISSUE 1
PARADOX GHOST PRESS PRESENTS THE FIRST ISSUE OF BLEED ERROR, a deeply unsettling horror collection of short stories, flash fiction, and poetry about the bleed error of the universe printing outside the margins of reality. With cover art by Trevor Henderson and housing some of the most profound love letters to the uncanny, this glossy-covered, semi-annual collection is something you should let yourself be gently cursed by. You won't regret it, we're fairly sure.
FEATURING STORIES AND POEMS BY: Corey Farrenkopf, David M. Donachie, Ruairi White, Bryson Richard, Maxine Sophia Wolff, Libby Cudmore, Ville Meriläinen, Ada Hoffmann, Bobby Parrott, Oliver Smith, Eve Morton, Alex Bell, Jonathan Rentler, Avra Margariti, J. Edward Tremlett, Andrew Wilmot, James Carraghan, Jon Douglas Rainey, Nicola Kapron, and Vincent Wolfram.
Internal illustrations by Marco Marin.
Subscribe to our Newsletter!
We won't spam you or try to solicit your soul. We'll probably only email you every couple of months.
Some of these emails may carry little demons, but they're practically harmless.